Tyler Chester is an American Producer, Musician, and composer
Tyler Graham Chester is a Los Angeles-based producer, session musician, multi-instrumentalist, and composer, who spends most of his time nowadays in the studio producing and playing on records. He's a member of several bands, including Rainstorm Brother, On Earth (with Michael Gungor), and Fiction Family.
Tyler's production credits include Madison Cunningham, Laura Jean Anderson, Sam Weber, Lovelite, Jon Foreman, Switchfoot, and Gungor, to name a few. He's also toured with Jackson Browne, Blake Mills, Sara Watkins, Andrew Bird, George Ezra, Margaret Glaspy, and many others.

Tyler has played on records with many artists including Joan Baez, Jackson Browne, Andrew Bird, Amy Helm, Sara Watkins, Margaret Glaspy, Julian Lage, Hayes Carll, and Christina Aguilera.

His compositions have been licensed far and wide for documentaries, television ads, and podcasts, including the music for the award-winning Liturgists Podcast, which boasts millions of monthly listeners.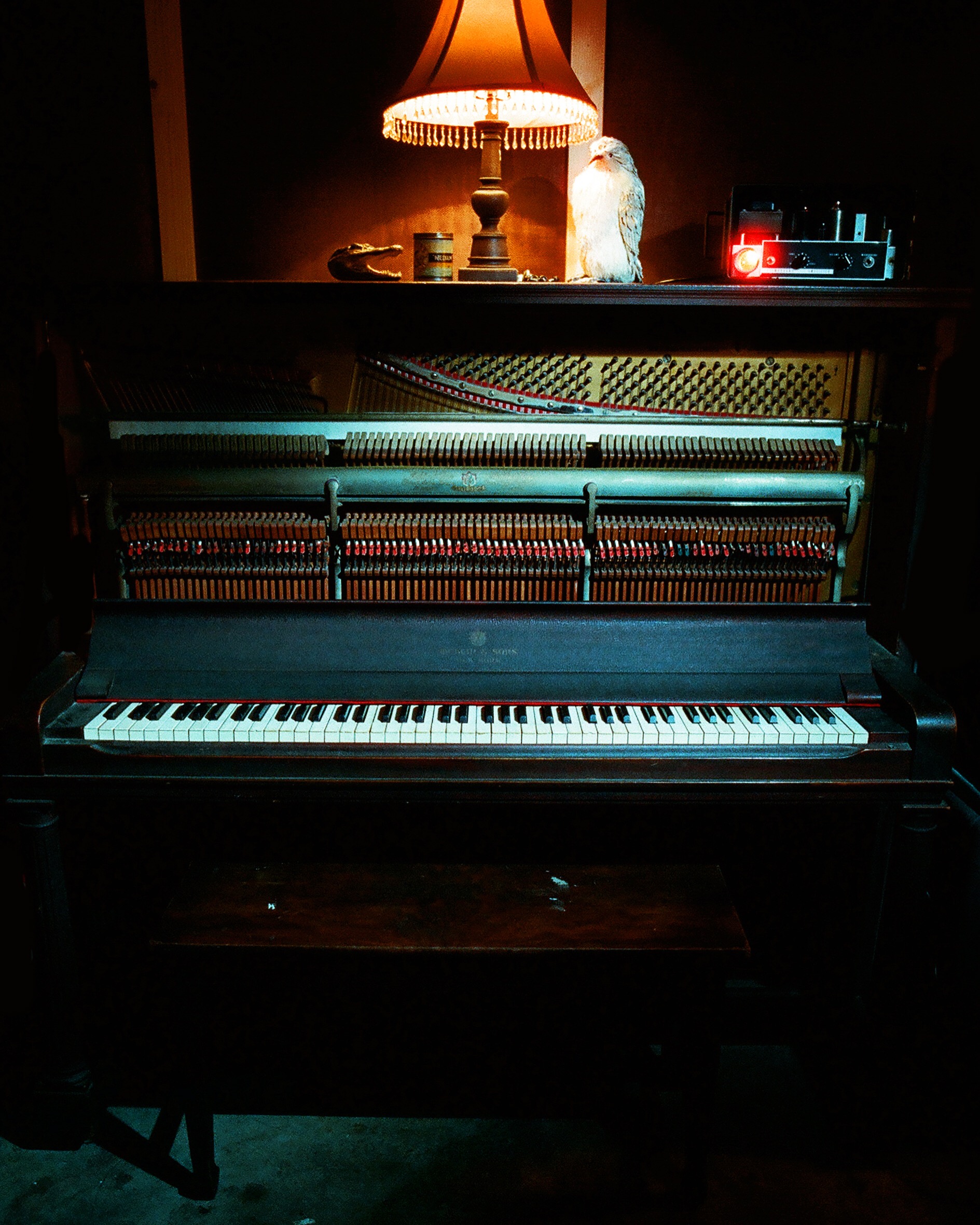 Listen to some of what I've been up to lately-
Paperchaser studio…
I have a small, private studio behind my house here in Los Angeles. It's been a great place to remotely record overdubs on records for people all over the world. Studio time can be a real budget buster for most records these days, so this space allows me to still record things at a very high level, while keeping costs down. And I've made entire records here. Drums sound sneakily great in this room.
So reach out if you want to know more! Contact form below.
Some of the instruments that live at the studio-
1913 Mehlin & Sons cabinet grand piano (it's lovely)
Hammond A100 (same guts as a B3) with a Leslie 122
Wurlitzer 140B
Wurlitzer 200
Fender Rhodes 88 Key
Mellotron 4000D
Ace Tone Top 5
Whammy Clav (modded by Ken Rich)
Juno 6
Jupiter 6
Moog Minitaur
1974 Fender PBass
1968 Gretsch 6073
1963 Kay Bass
Pro Tools, Ableton Live, UA Apollo, lots of preamps and mics
Assorted drum kits, percussion, effects, amps, guitars…
…and so much more…
Use this form if you'd like to inquire about hiring Tyler for a remote session at his studio in Glassell Park.
For production inquiries, please email Tylerchester@me.com